15 drivers ticketed in District 10 Stop for Me event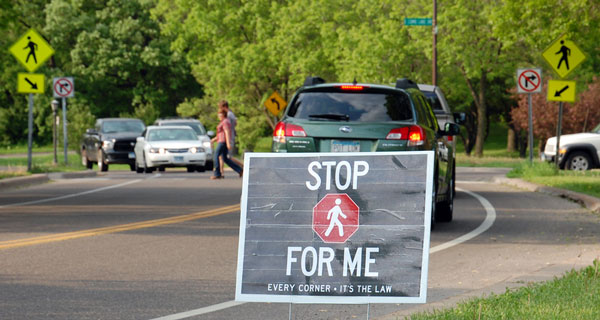 A dozen District 10 residents, plus a few dogs, put their best feet forward in the neighborhood's first Stop for Me pedestrian-safety event in May. Police ticketed 15 drivers who did not yield to pedestrians crossing the intersection at Lexington Parkway and East Como Lake Drive, where park paths cross north of the Pavilion.
Stop for Me is a citywide educational and enforcement campaign highlighting the state law that requires drivers to stop for pedestrians in a crosswalk—marked or unmarked—every corner, every turn, every time.