Bugle wins SPJ Page One Award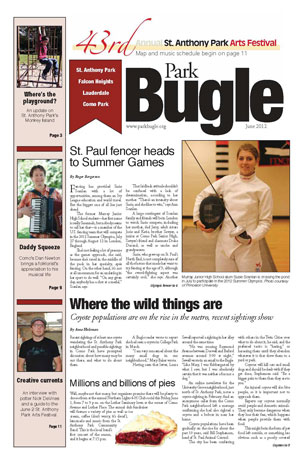 Excuse us while we blow our own bugle.
For the second year in a row, the Park Bugle has won second place for Best Issue in the Minnesota Chapter of the Society of Professional Journalists (SPJ) Page One Awards.
Our June 2012 issue was awarded in the less-than-50,000-circulation category at the SPJ's annual awards banquet on June 18.
Finance & Commerce, a Minnesota daily newspaper that covers business news in the state, received first place in that category for its Dec. 20 issue entitled "Boom to Bust."
Last year, the Bugle was awarded second place for Best Issue for its December 2011 issue.
We thank our readers and advertisers who continue to support this award-winning, nonprofit community newspaper. We can't do it without you.