Bugle wins two Page One awards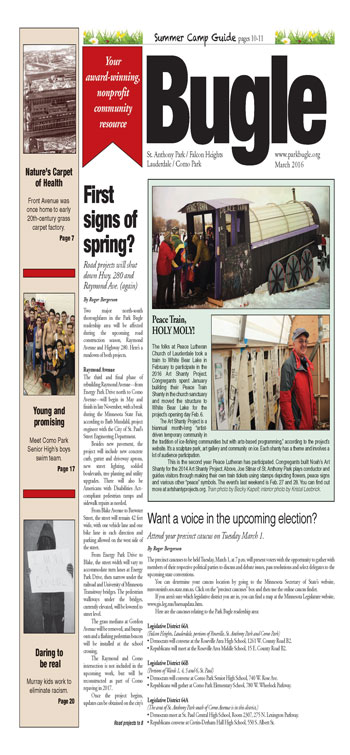 The Park Bugle received two Page One Awards from the Minnesota Society of Professional Journalists (MN SPJ) at its June 15 awards banquet in St. Paul.
The Bugle received second place for Best Issue for its March 2016 edition, and editor Kristal Leebrick received second place for headline writing.
Awards were given in more than 60 categories for newspaper reporting, online news, photography, television, radio and multimedia.
This is the fourth time the Bugle has won an award in the Best Issue category. The December 2011, June 2012 and November 2015 issues all received second place. The Bugle competes in the Newspaper—Less than 50,000 Circulation category, which includes daily papers such as Finance & Commerce, Duluth News Tribune, Minneapolis/St. Paul Business Journal and the biweekly Southwest Journal.