Despite deterrents, wildlife area still a dumping ground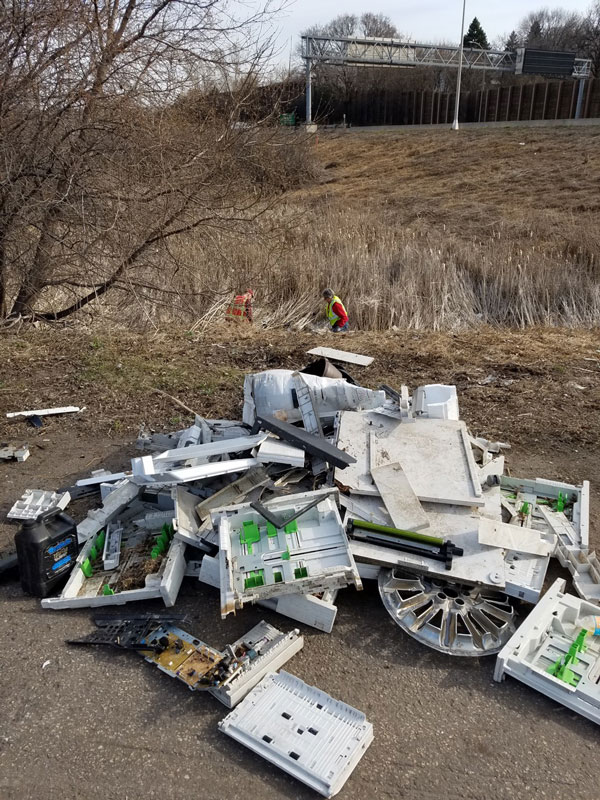 Televisions, bed springs, a water heater, a de-constructed copy machine, computer monitors, and containers of waste oil and antifreeze: Those are just some of the items that ended up in eight large piles of garbage that more than 30 St. Anthony Park volunteers pulled out of the Kasota Ponds Wildlife Area April 8.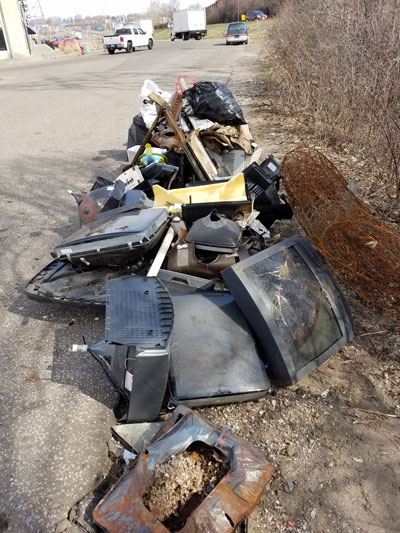 Each spring, the St. Anthony Park Community Council sponsors a cleanup of the area just west of Highway 280 near Hunting Valley Road. "It was probably the largest haul in recent memory," said organizer Steve Yetter, who has been involved in the cleanup for 10 years. Last summer, MnDOT installed cameras at the site to monitor illegal dumping and serve as a deterrent. Some of the garbage comes from scrap haulers whose items are turned away at nearby Metro Metals Recycling, Yetter said. Increased use of the area as a campsite by homeless people added to the increased garbage this  year, Yetter said.
Photos by Emily Blodgett