Editorial: Cool community, cool creations
If you can't find your way around St. Anthony Park this month, look for the Wayfinding Art Bikes to point you in the right direction.
This is the second year that artist Carrie Christensen has initiated the neighborhood project that has put some outstanding pieces of art on the streets. The two-wheeled extravaganza is meant to encourage non-motorized transit, and each bike has distance and directional signs attached to it.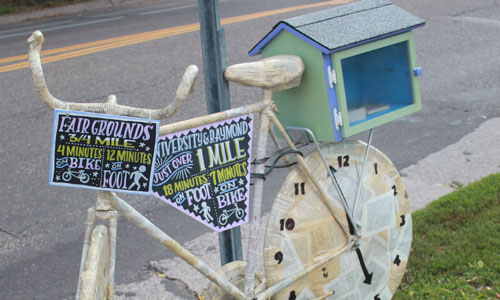 Shown here are "Take Time to Read," which you can find near the BP station at Como and Raymond avenues, and "One Week," which is at the corner of Raymond and University avenues in front of the US Bank.
Elizabeth Howatt, lead artist for "Take Time to Read," worked with a book-loving group of 11-year-olds from St. Anthony Park Elementary School who covered the bike with pages from books and quotes that they love. The bike has a lending library mounted onto the rear rack.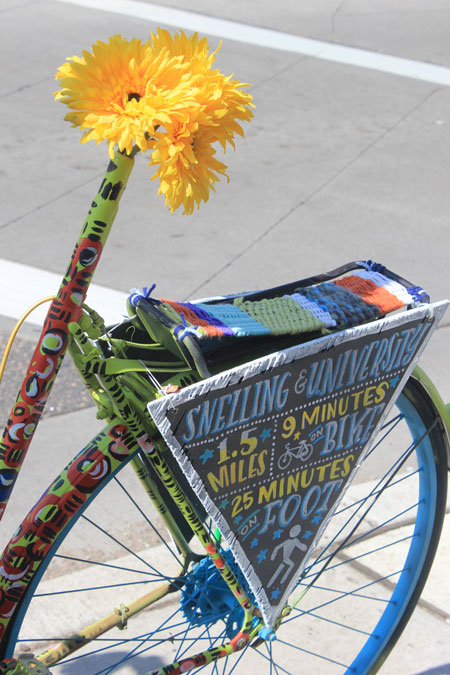 "One Week" was a group project created by Raymond Avenue's Driftwood Community Arts. The seven members of the arts collective each spent a week making their mark on the bike.
While we were taking photos of "Take Time to Read," a woman who walked by with three children in tow stopped to ask about the 15 bikes scattered throughout the neighborhood (you can find a map with the bike locations at the St. Anthony Park Community Council website, www.sapcc.org). After hearing about the project, she said, "Yay to our cool neighborhood."
We agree.