Election guide: Falcon Heights City Council
Seven Falcon Heights residents are running for two open seats on the Falcon Heights City Council. Pamela Harris, who has been on the council for more than a decade, is not seeking re-election. Tony Fischer, who was elected to the council in 2015 to fill a two-year term vacated by Keith Gosline, is seeking a four-year term. Falcon Heights City Council members are paid a stipend of $300 per month for their service.
We asked each candidate to tell us why they are running for city council and what their top two priorities would be if elected.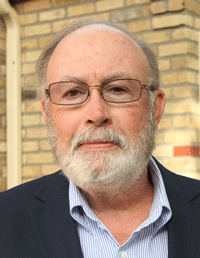 Tom Brace, a 26-year resident of Falcon Heights, ran unsuccessfully for a seat on the council in 2015. Brace has served on the Falcon Heights Planning Commission and as chair of that commission in the late 1990s, when the city was in negotiations with the University of Minnesota Board of Regents in regards to the building of the U's women's soccer stadium on Cleveland Avenue. He is the former director of the Washington State Fire Marshal's Office (1977-86) and was the Minnesota state fire marshal from 1987 to 2003. Part of that work included directing a team of inspectors that reviewed all Minnesota State Fair buildings, he said, and he continues to help the fair's administration with the Governor's Fire Service Day each summer at the fair. Brace also served as executive director of the Minnesota State Fire Chiefs Association for nine years.
Brace is interested in serving on the city council because of his background in public safety and his belief that "public safety is the core element in any city government."
"This fact is true in Falcon Heights today. The public has great expectations for this new [police] contract with Ramsey County, where we are going to be paying more for less.  I am a nationally known in fire and arson, where I have served as president of two major national/international Associations. I currently promote the concept of fire sprinklers in both residential and commercial property and am still a member of the Minnesota Governor's Council on Fire Prevention and Control.
"All my professional life I have worked to bring about consensus," he said. "I have worked closely with fire and police since 1975. In addition, I have an understanding of enforcement and regulation that I bring to the council position.
"It is time for a change on the city council. Seven people are running for two positions, and one of those is an incumbent. Only one police agency applied to serve the citizens of Falcon Heights. Falcon Heights deserved a choice, and they did not receive one. We need to make our new relationship work. Citizens of Falcon Heights have very high expectations and it is going to be a challenge to match those expectations with this new relationship after 22 years with another agency. It is time to add an experienced professional who knows both police and fire [associations] to the council.
"My first priority is to help make the contract with Ramsey County work for all. My second priority is to reach out to the University of Minnesota to determine the future of our Community Park and to the state fair administration to begin a series of talks about the impact of their property on the City of Falcon Heights."
Ronald Dixon, a 2015 graduate of the University of Minnesota, where he earned his degree in political science and communication studies. He is a revenue examiner with the Minnesota Department of Revenue and serves as an executive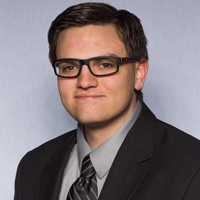 board member and union steward of his local AFSCME chapter. He said his experience in conflict resolution, policy analysis and fiscal discipline, and his passion for government, are qualities that make him a good candidate for the council. He and his spouse have lived in Falcon Heights for several years.
"There is a need to address many issues in our community, and I would like to help spearhead these progressive reforms," he said. "In the wake of the Philando Castile shooting, the election of Donald Trump, and other tragedies, I have brainstormed ways that I could potentially serve my community, and I have concluded that I can make the most positive impact as a local elected leader."
Here is his list of priorities:
"Police reform: by the time the next city council term begins, the new contract with the Ramsey County Sheriff's Office will already be finalized, and I will work to make improvements to the contract to make it better reflect our shared progressive values. I will also push for the passage of a $15 municipal living-wage ordinance so that those who work in our community are not living in poverty; the creation of an organic recycling pick-up program to make environmental stewardship more accessible; the implementation of a ban on the use of tobacco smoking products within and directly outside of apartment buildings; the classification of Falcon Heights as a "Sanctuary City" to send the message that we are welcoming of everyone, regardless of race, ethnicity, and religion; the continued maintenance of our well-trodden roads; and the passage of transparent budgets that address the needs of our community while also being mindful of property-tax revenue. I will also look for ways to bring renter's rights to the table, and I will address the need for millennial representation in local government."
 Tony Fischer, has lived in Falcon Heights for seven years with his wife and has two sons. He is completing a two-year term on the city council. Fischer is a highway planner at the Metropolitan Council and has a master's degree in applied economics. "This technical and policy experience prepare me to analyze financial and other data and policies as they can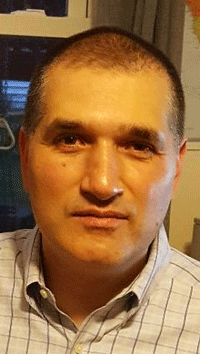 be applied to the city of Falcon Heights," he said.
Fischer is running for re-election "to be sure everyone is heard, all positions are considered, to make sure facts and knowledge are brought to bear on each issue, but also to bring compassion to each issue," he said.
"I would like to make a thousand small but thoughtful decisions that can make our city an even better place to live, work and play than it already is. I would like to be sure decisions are thought through in all their complexity and second-order effects, and to always keep in mind what generations before us did for us and what we can do for the next generations. We face some difficult issues, but if we can look past easy answers, we can do well for ourselves and others.
Listing just two priorities is difficult, Fischer said. "Our city council must consider a wide variety of concerns, but I will first prioritize our city's budget. Paying careful attention to all the things that make up our budget not only keeps our taxes in check, especially important after the anticipated large 2018 increase, but it also is part of making sure the budget priorities reflect our values. Care with the budget is what allows us to accomplish park improvements, invest in supporting a more inclusive community and so many other things that make Falcon Heights a great place to live.
"My second priority is to make sure all voices are heard, that everyone has an opportunity to be included in making Falcon Heights what we want it to be. This leads to better decision-making but also a community of trust and caring. We need to carry forward the momentum of the Falcon Heights Task Force on Policing and Inclusion. This requires priorities, room in the budget and energy from citizens to make sure some good comes out of the tragedy.
"As the council's liaison to the Community Engagement Commission, I am actively part of the conversations around next steps to follow through on the inclusion roadmap that the task force so thoughtfully laid out."
Melanie Leehy, is a Twin Cities native with 36 years of experience in community service, working with children, youth, seniors and families in urban, suburban and rural areas. She has lived in Falcon Heights for 12 years with her husband, John, and has served on city commissions and committees for 11 years. Her volunteer work includes serving as chair on both the Neighborhood Commission and Community Engagement Commission and co-chairing the Falcon Heights Task Force on Policing and Inclusion. She also worked as the office assistant at Falcon Heights City Hall, which she said gives her "a good working relationship with staff and council," she said.
Leehy describes Falcon Heights as a "city of residents and commuters" that is "poised to triumph through hardship.
"It's important that people of diverse backgrounds can feel comfortable not only as guests, but also as residents here," she said. "To me, government is about servant leadership. This means that as an elected official, I'm here to serve my city and not to seek my own personal gain. It calls for being insightful and creative in initiating growth and meeting the collective needs in the community."
Leehy's strengths are her "ability to genuinely listen, bring unity with diverse groups, initiate creative ideas and solutions, and understand various aspects of government are some of the strengths I carry in healthy servant leadership," she said. "My proven service and proven leadership will provide the strength and courage that our city needs in this hour."
Leehy feels strongly about "building our sense of community," she said. "This is foundational. As I stated years ago, whether things are going great or we are in troubled times, the strength of our communities makes a world of difference. Now, this is imperative. Now, we are impacting the world," she said, noting how the July 2016 shooting of Philando Castile by a St. Anthony police officers on Larpenteur Avenue catapulted the city into international news.
"This tragedy has surfaced a need for us to collectively do our best to bring transformation," Leehy said. "Implementing the inclusion recommendations of the [Task Force on Policing and Inclusion] must take place. We must not be about just making policies but taking action. Seeing to that the transition of our police service meets the true needs or our city and guests starts right away in the new year. These priorities as with other aspects of government such as demonstrating fiscal responsibility must be done with transparency, accountability, frugality and creativity."
Mark Miazga has lived in Falcon Heights for nearly three years and in the St. Paul area for more than 20 years. He is a research coordinator at the University of Minnesota and chair of the Falcon Heights Environment Commission. Miazga has
degrees in law and sociology and has worked in public health, health and human services, model ordinance creation and public policy research for two decades years in positions at the U of M, Wilder Foundation, Ramsey County and Thomson-Reuters. His civic work includes representing Senate District 66 on the city of St. Paul's Long-Range Capital Improvement Bonding Committee, serving as a Ramsey County head election judge, as a Ramsey County law clerk and as an aide in U.S. Sen. Paul Wellstone's office.
"I think I am uniquely qualified and committed to getting good things done for Falcon Heights on a host of issues, including the law enforcement contract, public engagement, parks, reasonable property taxes, public safety and others," he said.
If elected, Miazga would prioritize "ensuring that our community values are implemented after the new law-enforcement contract is finalized and that they are reflected in future negotiations and operations," and "continuing to seek outside funding sources to move the city forward on environmental issues and in other areas as well."
Paula Mielke has lived in Falcon Heights since 1990. She has a a master's degree in business communications from the University of St. Thomas and worked in public relations for 30 years. Nearly four years ago, she made a career change and bought Grahn's Upholstery, a small Minneapolis business with two full-time employees. Mielke said she is known "for bringing people together and getting things done."
She was PTA president while her sons attended Falcon Heights Elementary School and in that role she helped secure a pedestrian light at the intersection of Hamline and Garden avenues, worked with others to lift the ban on biking to school and started a read-a-thon, a major fundraiser at the school. She has served on the Falcon Heights Parks and Recreation Commission and has represented Falcon Heights on the Ramsey County Library Board for the last eight years, serving two of those years as chair. Mielke helped form the group Falcon Heights We Can Do Better after the shooting of Philando Castile in 2016.
"I'm known for creative thinking and problem-solving," Mielke said. "I see something that needs to be done, I rally people together and make things happen."
The shooting of Castile "was a jolt to our community. It was heartbreaking to learn about racial disparity in policing on Larpenteur and Snelling."
"I knew that Falcon Heights could do better, and that became my mantra," she said. "I reached out to other residents, and we began meeting to talk about how to move our city forward. We submitted a resolution to the city council proposing a task force on policing. We researched police contracts in the metro area and shared that information with the city administrator and mayor. At a council member's request, we calculated ticket revenue from low-level traffic violations to determine the impact on the city budget if these tickets were replaced with fix-it tickets or warnings."
Mielke and members of the Falcon Heights We Can Do Better group met with St. Anthony Police Chief Jon Mangseth "to ask questions about policing in our city," she said. "In August, we met with Ramsey County Sheriff Jack Serier and discussed data tracking, racial disparity, hiring practices and training.
"During these past 15 months, I wanted bold actions, a sense of urgency and better communication from our city leaders."
Her priorities are to "ensure a smooth transition to the new policing contract" and to "dive in and get to work on our city's comprehensive plan and evaluate the plan and all policies, procedures and budget against city values developed by the Policing and Inclusion Task Force. I will engage residents as much as possible in all planning and decision-making."
Mike Wade has lived in Falcon Heights for three years and was a member of the Task Force on Policing and Inclusion. Wade is an author, poet and publisher at Mizchief's Ink Publications. His book "Mirror on the Wall: Reflections of Racism and Social Justice" was published in 2016.
"What makes me a good candidate is that I am a fresh set of eyes … [and am] not afraid to ask questions and get to an answer so we can create solutions," he said. "Falcon Heights needs a new perspective represented amongst the city council, a perspective that represents its growing diversity."
Wade's priorities: rent control and implementing the recommendations of the Task Force for Policing and Inclusion, he said.