Keeping on the sunny side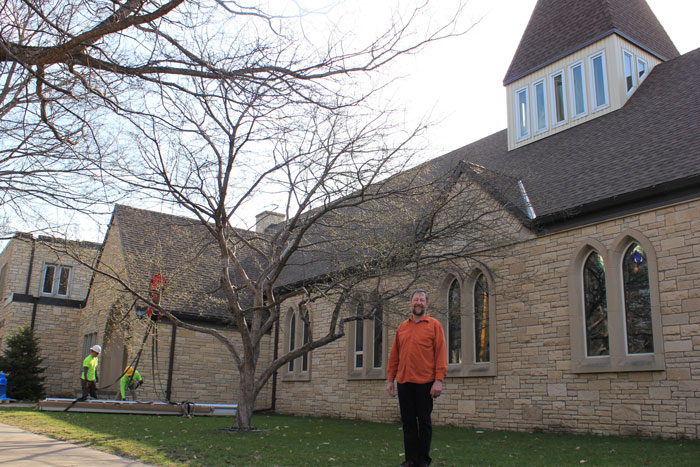 St. Anthony Park Lutheran Church Pastor Glenn Berg-Moberg stands in front of his church on April 14, as Innovative Power Systems (a local company headquartered on Hunting Valley Road just off of Highway 280) begins hoisting solar panels and all the equipment needed for the church's new solar voltaic rooftop system.
The congregation voted in September to raise the money for the $120,00 project. The church also received a $73,800 Made in Minnesota (MiM) grant, which will be divided equally over the next 10 years to help pay for the system.
"As a congregation, we see this project primarily in terms of caring for the earth as stewards," Berg-Moberg said. "There may be a financial advantage from the lowered energy costs, but that is not the first motivation for taking on this project. SAPLC is hopeful that others may be inspired to take measures to reduce our carbon footprint for the sake of a healthier world."