Macalester awards St. Anthony Park woman for her advocacy work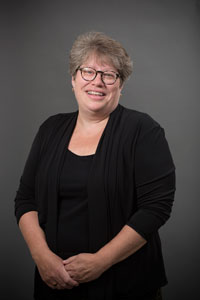 Elizabeth Richards of St. Anthony Park has received the Distinguished Citizen Award from Macalester College.
Richards graduated from Macalester in 1983. The Distinguished Citizen Award recognizes alumni who have exercised leadership in civic, social, religious and professional activities.
Richards found her life's work during her last year of college at Macalester when she did an internship with the St. Paul nonprofit Women's Advocates, helping to get women protective court orders. A few years later she was in law school at the University of Minnesota working in a new public-interest law clinic that took on domestic abuse cases. Richards went on to work for 10 years as training program manager for the Battered Women's Legal Advocacy Project, as a battered women's advocate with the Hennepin County Attorney's Office and as a civil rights complaint investigator for the City of Minneapolis and the State of Minnesota.
Two years ago, after working for the Minnesota Coalition for Battered Women for several years as a lawyer and program director, she became the group's executive director. The Minnesota Coalition for Battered Women is working on conflict resolution programming designed to prevent domestic violence and educational programming around teen violence and is continuing its public awareness and public policy work.