Mary Hoisser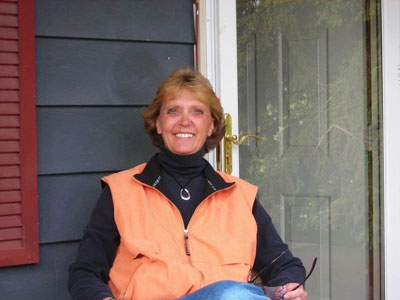 Mary Caroline Hoisser, 64, died peacefully at home May 9, 2016, after a 13- month battle with lung and metastatic brain cancer.
A twin, she was born Dec. 28, 1951. Mary was an athlete ahead of her time and a competitor until the Mary Hoisser very end, just as she was throughout her amateur athletic career. Mary, voted the most athletic female in her class, graduated from Highland Park High School in 1969. She then received a B.S. in physical education from Hamline University in 1973 and taught physical education in St. Paul Public Schools for 35 years, retiring in 2009 from Chelsea Heights Elementary School, where she was crowned the Jelly Bean Queen for her annual Jelly Bean Days school competition.
Mary's early years of recognition in softball and broomball gave way to her many award-filled years of bowling and golf, especially after age 50. She bowled a 300 game, an 800 series and ended with a career kegling average of 209. Added to these were a hole-in-one and 18 Keller Women's Club championships. She was a recent inductee into the Minnesota Senior Sports Hall of Fame.
Upon her return from an annual golf hiatus to Palm Desert in March 2015, Mary was diagnosed with lung cancer. By September, after numerous chemo and radiation treatments, she beat that challenge, only to lose her biggest and most costly match to metastatic brain tumors seven months later. Mary never complained and just kept true to her plan to compete to the best of her ability, as she did in life and in her sports.
Mary was preceded in death by her parents, John and Una Hoisser, and is survived by two sisters, Patricia (Howard) Cohen and Jean (Thomas) Fabel; and three brothers, Paul, John and twin brother, Mark.
A memorial service was held May 26 at Como Park Lutheran Church. A celebration of Mary's life will be held Friday, July 29, at Keller Golf Course.