New crosswalk coming to Lexington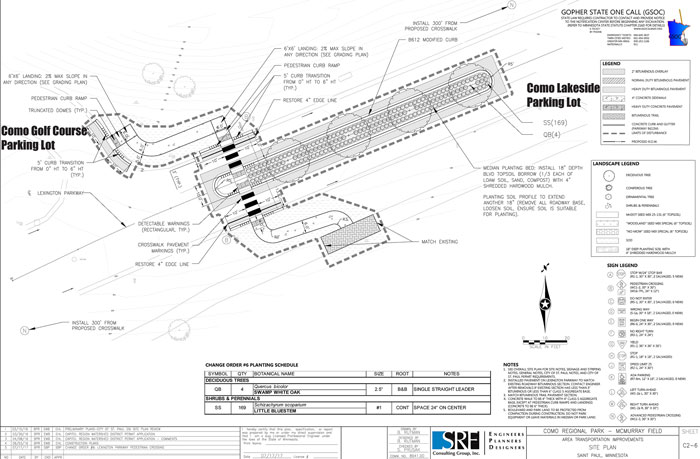 The St. Paul Parks and Recreation Dept. will build a new, marked crosswalk on Lexington Parkway after Labor Day. The goal is to create a clear, direct way to get back and forth on foot or bicycle between the Lakeside Pavilion/Como Dockside on one side of Lexington and the Como Park golf clubhouse/ski center/Cozy's Pub on the other side.
The project will include:
A 6-foot-wide, marked crosswalk with standard warning signs.
A 10-foot-wide curbed median with a pedestrian refuge, planted with oak trees and little bluestem grasses. The median will replace an existing painted median, which stretches from the driveway entering the golf course parking lot to the driveway for the Lakeside Pavilion's north parking lot.
12-foot traffic lanes, with a 25-mph speed limit.
New, ADA-accessible paths, sidewalks and ramps connecting the crosswalk on each side of Lexington.
District 10 continues to work with the city, county and parks to pursue a pedestrian-activated warning light and other enhancements to make the crosswalk safer. For more details on the project, go to www.district10comopark.org.