News from St. Anthony Park Community Council, District 12
The District 12 Community Council meets on the second Thursday of each month at 7 p.m. at Jennings Community Learning Center, 2455 University Ave. To find when council committees meet, go to www.sapcc.org or call 651-649-5992. The council offices are now located at 2395 University Ave., Suite 300 E.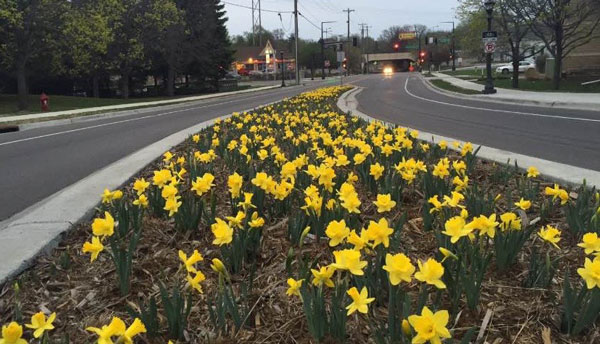 Just in case you missed it, the Raymond Avenue median just south of Energy Park Drive was filled with blooming daffodils in late April. The St. Anthony Park Community Council's Transportation Committee instigated the three-phase traffic-calming project that began two years ago along Raymond Avenue. Barriers like the median are being put into place to help calm traffic along this busy thoroughfare.
Last year, the Community Council won a grant from the University of Minnesota's Good Neighbor Fund to help with the planting of the median. The daffodils were the first flowers to come up this year. Next up: a number of native and pollinator species.