One hundred flowers to mark 100 years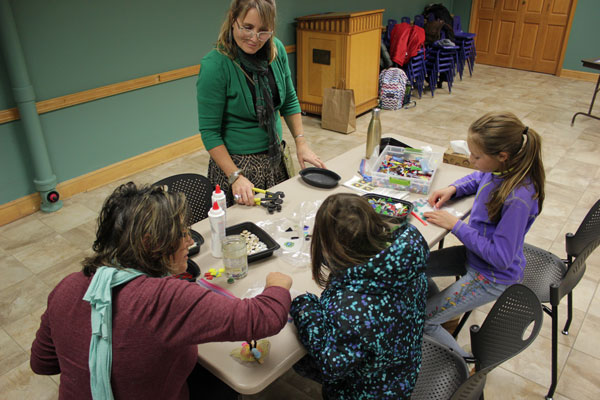 Mosaic artist Lisa Arnold has been conducting workshops at St. Anthony Park Library this fall as part of a community effort to create a mosaic commemorating the library's centennial. Neighbors have been working to create 100 mosaic flowers for the piece, which will be installed this winter, a wall near the stairway of the library.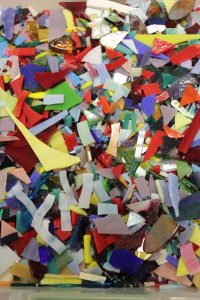 Neighbors gathered Nov. 2 for a last-ditch effort to get the flowers done. Here, Arnold works with Dina Kountoupes and daughters Kiki and Georgia Ruddy.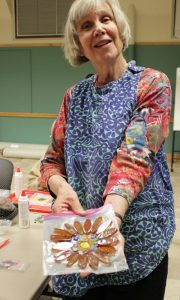 Alice Duggan shows off one of her flowers. Photos by Kristal Leebrick