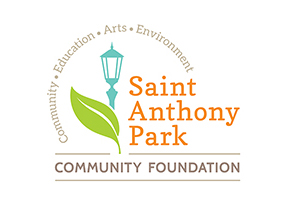 SAP Spirit award renamed, winners announced
By Julie Drechsler
The Spirit of the Park Award, given by the St. Anthony Park Community Foundation, annually recognizes an individual or individuals who have demonstrated extraordinary dedication to the community.
Starting this year, the honor will be known as the Michael Brasel Spirit of the Park award. And the 2023 Spirit award honorees are Alisa Mee and Mary Mergenthal, with Sophia Moore winning the Jon Schumacher E2 Scholarship.
Our foundation was deeply saddened by the tragic death of Michael Brasel and would like to honor and recognize his dedication and love of the community. Michael will not be forgotten by our community.
(Editor's note: Brasel died of gunshot wounds on May 6 as he interrupted car thieves in front of his family's St. Anthony Park home. He left behind a wife and two children along with countless people who knew him as a friend, youth hockey coach, residential carpenter of historic buildings and a freelance artist of many genres.)
Mee a "true gem"
Well known among St. Anthony Park families, Alisa Mee has been described as "a true gem, bringing joy to hundreds of kids each week." Alisa, a library associate at the St. Anthony Park Library, provides weekly story time which is a highlight for many SAP families.
She provides engaging, entertaining and educational stories and activities supporting early literacy and encouraging a love of reading for our local children.
Alisa worked to ensure that Covid did not disrupt this important social and educational opportunity, moving it to a hybrid model, conducting it outside as weather permitted. Although perhaps best known as the library storyteller, she is also an accomplished musician and has been a key supporter of the arts and literacy within our local schools.
Mergenthal a "gift to the community"
Meanwhile, "a gift to the community" is how people describe Mary Mergenthal, who has worked tirelessly for decades for the community.
Mary has contributed in numerous ways to St. Anthony Park, having served as editor of the Park Bugle and still continuing today as the paper's obits editor.
Further, many of Mary's contributions occur through her involvement at SAP Lutheran Church. She is a passionate advocate for refugee families, supporting her church's relief efforts on behalf of more than 60 families from the late 1970s through 2018.
More recently, people would know Mary from the series of history lectures at the church that have been extremely popular, providing insight into the past.
Both Alisa and Mary embody qualities that make them worthy of being named the Michael Brasel Spirit of the Park awardees for 2023.
Moore scholarship winner
The foundation has also awarded the Jon Schumacher E2 Scholarship, to Sophia Moore, a 2023 graduate of Como Park High School. The annual $1,000 scholarship goes to a former participant of Murray Middle School's Environmental Inquiry (E2) program upon their high school graduation.
The recipient is selected based on their investment in academics, community and personal growth. The winner is chosen by the Murray E2 program leadership team and approved by the St. Anthony Park Community Foundation Board.
Sophia plans to attend Concordia University-St. Paul, majoring in elementary education and social studies.
At Como Park High School, Sophia participated in the Marine Corps JROTC program where she was promoted to Battalion Sergeant Major. She won several scholarships for her work through the JROTC program including the CSP Diversity, CSP PSEO, CSP University, ACE Alexander, Le Family and North Star Marine Veteran's Scholarships. 
Julie Drechsler is executive director of the St. Anthony Park Community Foundation.