Sow your poetry seeds here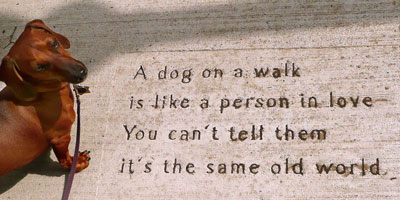 April is National Poetry Month and that means it's time for all you writers out there to think about entering the Park Bugle's eighth annual poetry contest.
The first-place winner will receive $50 and be published in the April issue of the Bugle. We will also publish the second- and third-place winning entries.
All entries will be published online.
Here's what you need to know:
• We want to read poems that address "cultivation."
• Poems can take any form you choose.
• The words "cultivate" or "cultivation" do not have to appear in your poem. Use them as inspiration to go in any direction they take you.
• The contest is limited to one entry per person.
Entries must be received by Tuesday, March 6. The contest is open to all Bugle readers. Current Bugle employees, Park Press board members and their families are not eligible to enter. Send poems to Editor, P.O. Box 8126, St. Paul, MN 55108, or to editor@parkbugle.org. The poems will be judged anonymously by a local poet. Get out those pens (or pencils or laptops). On your mark, get set, compose!