Stairway to kindness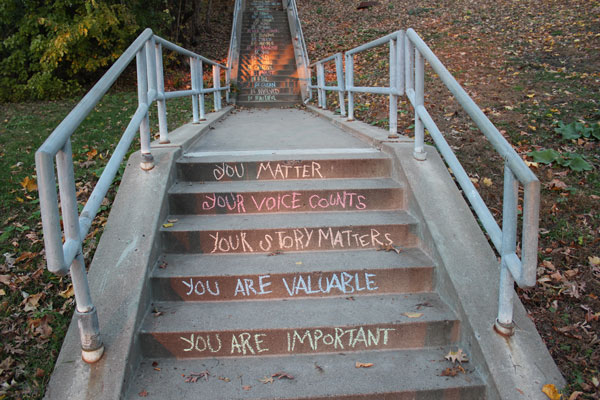 Need a few kind words after an emotional election year?
Climb the stairs on the Luther Seminary Campus at Como and Buford avenues and read the affirming quotes written in colored chalk all the way to the stop of the stairs.
We aren't sure who did this, but the top step has "facebook.com/KPAyoumatter" written on it, and that may provide a clue.