Suzanne Fantle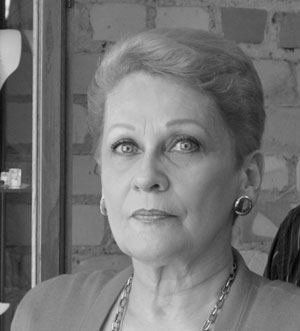 Suzanne M. Fantle, 76, of Minneapolis, died Dec. 31, 2016.
Fantle was the owner of Emil Gustafson Jewelers on Como Avenue in St. Anthony Park. She was a longtime member of the Minnesota Jewelers Association and a progressive businesswoman. St. Anthony Park residents will remember her able work at Gustafson Jewelers, now 105 years old. She had been part of the Gustafson Jewelers since 1969. Fantle bought the business in 1980 and moved it from northeast Minneapolis to St. Anthony Park.
Her first shop in St. Paul was in Milton Square in a storefront that had a fireplace where Fantle sometimes served sherry to customers in the afternoons. Four years later, Fantle moved to 2278 Como Ave., where the business still operates.
Fantle was a certified gemologist and registered jeweler, as is her son Joel, who designs and repairs jewelry at the shop. Everything at Gustafson's is done in-house, except the metal casting.
In a Bugle article marking the 100th anniversary of the jewelry store in 2011, Fantle said that when she started in the jewelry profession, jewelers were "rated in the same categories as ministers and doctors. People trusted us."
Fantle was preceded in death by her parents, Robert and Helen Bofferding. She is survived by her husband, Wayne Applebaum; son, Joel (Karen) Fantle; daughter, Lisa Anderson; five grandchildren; five great-grandchildren; and brother, Robert Bofferding, Jr.
Her funeral service was held Jan. 4 at Beth El Synagogue in St. Louis Park.