'Terrific Toddlers' looks at life from child's perspective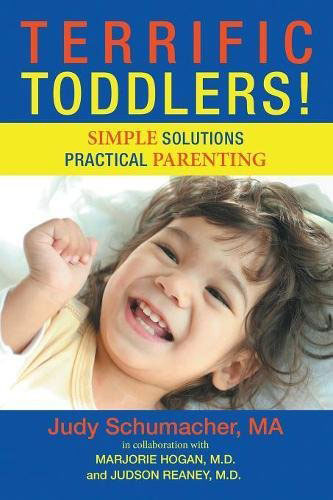 By Ned Leebrick-Stryker
It may be called the "terrible twos," but to author Judy Schumacher, the stage between 12 and 36 months for a child can be "terrific."
"That is a critical time," Schumacher, of St. Anthony Park, said. "The first three years of life are the most important developmentally because 80 percent of the brain is developed by age 3."
Schumacher's new book, "Terrific Toddlers! Simple Solutions, Practical Parenting" explores "positive" parenting techniques and approaches to new and different behaviors in one's child.
Schumacher, who holds a master's degree in family education from the University of Minnesota, explained that the inspiration for her book and her career stemmed from a personal place.
"I was raised by two loving, wonderful, positive parents, who encouraged all of [their children] to be whoever we were," Schumacher said. "I thought everybody was raised like that."
But as Schumacher grew, she became more aware of how rare her familial situation was.
"The older I got, the more I read these child-abuse stories," Schumacher said. "I reached the point where I could not read another abuse story without doing something about it."
So she began learning about child development and acquired more than 25 years of experience in early childhood and parent education, including being a family education specialist with St. Paul Public Schools. With the release of "Terrific Toddlers!" in 2017, Schumacher hoped that she could encourage parents to be more aware of their tot's experiences.
"The point of this book was to look at life from the child's perspective," Schumacher said. "I wanted to promote empathy and understanding about what it's really like to be 24 inches tall with everybody telling you exactly what to do, when to do it and why you're doing it."
Schumacher hopes that this book can have a positive effect on parents and children alike.
"Everything we put into these children is important in terms of how they feel about themselves," Schumacher said. "Whether they feel loved and nurtured in the world around them is so critical at this time."
"Terrific Toddlers!" is available at Micawber's, in the lower level of Milton Square at Carter and Como avenues in St. Anthony Park, and at LuLu.com, Amazon, and Barnes and Noble.
Ned Leebrick-Stryker is a student in the University of Minnesota School of Journalism and Mass Communication.