'West Point of the sky'once slated for Midway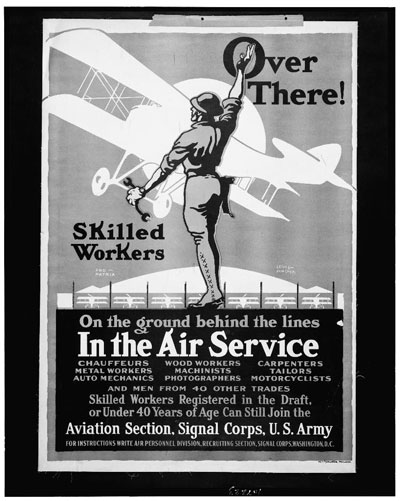 Note: This article is adapted from a longer piece in the upcoming edition of Ramsey County History magazine.
For a century, the edifice now known as the Court International Building has been a landmark at 2550 University Ave. in the western Midway of St. Paul.
It's an office building today, but things would have turned out very differently if St. Paul businessmen had had their way as World War I was winding down.
They envisioned—and U.S. Army brass in Washington, D.C., did nothing to discourage them—that the Air Service Mechanics School headquartered there would triple in size to 10,000 men, with the temporary post becoming a permanent military base.
With the flair of modern-day civic boosters, officials of the St. Paul Association, predecessor of the Chamber of Commerce, predicted that such a facility would pump $3 million annually into the local economy.
The city's newspapers heartily endorsed the idea, with the St. Paul Daily News trumpeting that the school was destined to be "the West Point of the sky."
Nearby warehouses were leased and a block of residences near the school commandeered for officer's quarters. City officials agreed to vacate Eustis Street, which the St. Paul Dispatch noted "eventually will be used as a driveway to the athletic, drill and flying field at Desnoyer Park."
But then all the grandiose plans came crashing down. An Armistice was declared on Nov. 11, 1918, which was no surprise, but with it came the shocking news that the school was to be closed.
Two months later, the building was returned to its automaker owner, Willys-Overland.
Back in 1916, the company opened its new, $1 million four-story facility in St. Paul to serve as a distribution center for cars headed to Overland dealerships in the region and a service center for area car owners. During this period, the Toledo, Ohio-based manufacturer was second only to Ford as the nation's largest car-manufacturer.
With the U.S. declaration of war on Germany in April 1917, President Woodrow Wilson declared that America would develop an air armada to end German domination of European skies, despite having a mere handful of trained pilots and obsolete airplanes.
Ground personnel would be needed to support this effort, and in early 1918 the War Department leased the Willys-Overland Building to house one of the nation's two Air Service Mechanics Schools.
Soldiers trained as carpenters, electricians, coppersmiths, sheet metal and fabric workers, and engine mechanics. (They were all called mechanics, whether directly responsible for the maintenance of a plane or not, motorcyclists and chauffeurs included.)
After a tour, a St. Paul Pioneer Press reporter was positively giddy about what he had seen: "One of the many wonderful things about the school is the cleanliness that prevails. Talk about your Spotless Town! Every man is happy, officers and students. They like Major Weaver [the commandant]; Major Weaver likes them and . . . when these several thousand young men get into real service the Germans will know they are in no child's game."
There was a post exchange, a three-story building on University with a 15-chair barbershop, restaurant, soda fountain, general sundries store, tailor shop and pool hall.
To divert the men from some of the less-savory attractions off post, movies were shown nightly, actors and actresses came from downtown theaters to perform, boxing and wrestling matches were staged and athletic teams sponsored. (The school's football team was soundly thrashed by the University of Minnesota's 11 in a scrimmage that fall of 1918.)
Religious services were conducted onsite and the nearby Church of St. Cecilia, on Bayless Place in St. Anthony Park, held a special Sunday mass each week, attended by up to 500 men.
The school was growing in the same kind of exponential way as the rest of the Air Service, which had been moved out from under the Signal Corps and made an independent branch of the U.S. Army.
At a makeshift flying field at the Earle Brown Farm in Brooklyn Center Village the apprentice mechanics accompanied pilots aloft. "It has been found there are some kinds of engine trouble which can best be studied while the machine is in flight," noted one newspaper.
The soldiers marched in parades around the area and the school sponsored a large exhibit at the Minnesota State Fair to explain its mission and help recruitment. In fact, recruitment continued right up to the Armistice, with planes dropping leaflets over the Twin Cities on several occasions.
Then came the order to close the school and instruction ceased on Dec. 10, 1918. At that point, there were 3,400 enlisted men and 100 officers on site. Most were to be discharged as soon as possible, a process that began at the rate of several hundred troops per day.
The students and staff at the Air Service Mechanics School were determined to do more than just gradually fade away, however, and planned "the biggest party ever held in the Twin Cities," according to the Minneapolis Tribune.
It was a "farewell open house, military dance and Christmas carnival" that attracted a crowd of 10,000 to 12,000 to the Willys-Overland Building on December 20, 1918, including Mayors Laurence Hodgson and Thomas Van Lear of St. Paul and Minneapolis, respectively, and a host of dignitaries.
Afterwards, the dismantling of the post began in earnest.
At midnight Jan. 27, 1919, the large rooftop electric signs with "Overland" in script letters were lit once again.