William Marchand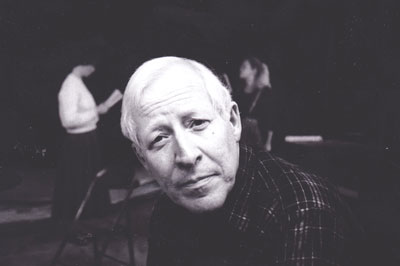 William M. Marchand, 84, of St. Anthony Park, died Sept. 25, 2016. He was born Aug. 11, 1932, in Rice, Minn., where he grew up and then attended college in Bemidji. He married Martha McGuire in 1957. They spent the first two years of their marriage in Germany, where Bill was stationed with the tank corps in the army.
After completing his Ph.D. in theater at the University of Minnesota in 1965, he was hired to teach humanities on the U's St. Paul campus. He was an award-winning teacher and much beloved by his students. He also served for almost three decades as the adviser and director for Punchinello Players, a student theater group located on the St. Paul Campus.
He will be remembered for his far-ranging curiosity, his love of ideas and good conversation, irreverent sense of humor and deep love of his family. He was never without a book.
He was preceded in death by his parents, Louis and Adelaide, and his sister, Georgiana (Vance) Jackovich. He is survived by his wife, Martha, of 58 years; his three children, Dan (Michelle), Mary (Nicholas) and Sarah (Dan); his three grandchildren, Samuel, William and Aaron; and three brothers, Louis (Mary Lou), Peter (Carol) and David (Mara).
A memorial service was held Oct. 8 at St. Matthew's Episcopal Church.